Phase Change CPU Cooling
Tuned & Tested for performance
The Arctic Breeze & Arctic Storm Phase Change Cooling systems use the heat of the processor to evaporate a liquid coolant. The vapors from the evaporated coolant condense back to a liquid state in the condenser unit. The capillary structure of the tube array completes the cycle by conveying the liquid back to the processor for re-evaporation.
This cooling cycle is natural in that it does not require a pump to establish and maintain outstanding cooling. Using the latent heat of evaporation to remove heat from the processor is far more efficient that using conduction, as is common on non-Falcon computers.
Once the coolant begins to vaporize it is not necessary to increase the temperature of the processor by more than a degree or two to greatly increase the heat removal rate.
When using the more common conduction method of cooling (non-Falcon computers) the temperature of the processor will need to rise far higher to conduct heat away during periods of higher processor workload.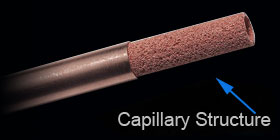 F-52GT Technical Specifications
Processor Options:
Starting Processor:
Intel Core-i9 10900K/KF 10-Cores 3.7GHz / 5.3GHz Max Turbo
Upgrade Options:
Intel Core-i7 12700K/KF 16-Cores 5+GHz on all P-Cores
Intel Core-i7 12700K/KF 5.3GHz Max Turbo, with DDR5 Memory
Intel Core-i9 10920K/KF 12-Cores 3.5GHz / 4.6GHz Max Turbo
AMD Ryzen 7 5900X 12-Cores 3.7GHz / 4.8GHz Max Boost
System Memory Options:
Starting Memory:
32GB DDR4 High Reliability Memory
Upgrade Options:
32GB DDR5 High Reliability Memory
64GB High Reliability Memory (DDR4 or DDR5)
128GB DDR4 High Reliability Memory
Operating System Drive Options:
Starting Drive:
500GB Solid State Drive, 2,400MB/s
Upgrade Options:
500GB Solid State Drive, 3,400MB/s
1TB Solid State Drive, 3,500MB/s
2TB Solid State Drive, 550MB/s
2TB Solid State Drive, 3,400MB/s
Communications:
Standard:
Buil-in Gigabit Ethernet LAN
Optional Addons:
Long Range Wireless Adapter
Bluetooth Adapter (included with WiFi 6 AX Adapter)
4-Monitor Setup
Four (4) 27-inch Monitors, 1920x1080 resolution, Wide Viewing Angles
Provided: Four (4) 10-ft Monitor Cables
Provided: 4-Monitor Stand
Unmatched Quality
Falcon Trading System® computers undergo extensive testing to ensure that they are 100% ready for rigorous service.
Performance testing determines the correct settings to tune the computer for maximum stability, realization, and reliability.
Non-destructive stress testing is performed to discover components currently functioning but are weak and will fail quickly.
Extensive static electricity controls in our production process prevent degradation of the components prior to shipment.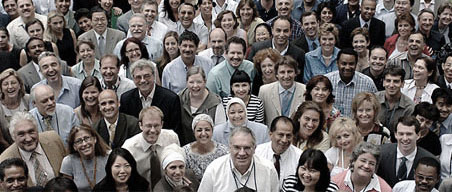 Return Customers
Twenty percent of our sales are to customers outside the US but regardless of where they live we see over 60% return to buy another computer from us.
The best testimony you can have is a lot of return customers. We often hear that they will never buy a computer from anyone else. One of our most frequent return customers is a commodities trading company in Denmark with offices in Switzerland.