Trading Computers with Multiple Monitors

Trading Computer Setups
with Multiple Monitors (stand included)
Free Shipping on all Bundles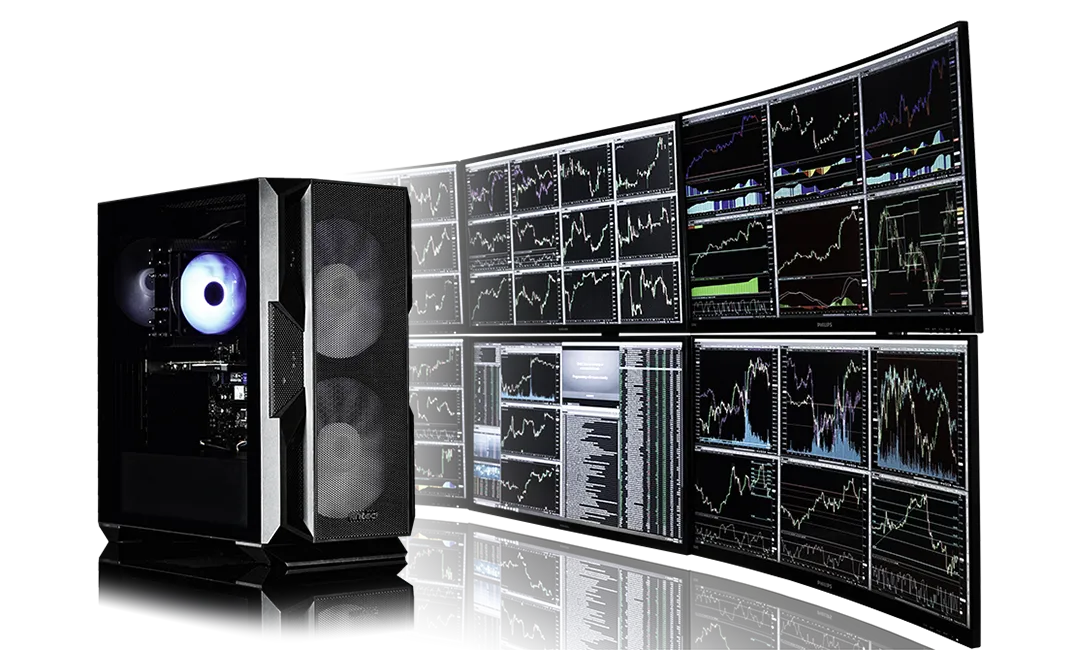 6 Monitor Setup Bundles & Beyond
Frequently asked questions
What is a Trading Computer?
A computer engineered with Market Traders in mind. Capable of run high demand trading software without difficulty at speeds higher than regular off-the-shelf mass-market computers. Read more
Why so many monitors?
Trading effectively requires a lot of data. It is less efficient to switch between charts on one screen than it is to see the overall movement of the market all at once.
Why should I buy from Falcon?
The quality of our trading computers is only the top of the iceberg. Our customer service and support is top notch, with knowledgable and effective staff. The same people who support our trading systems are the same as those who build and test them. Read more